STARTING FIRES HAS NEVER BEEN EASIER!
Our Fire Pen is the most portable and easiest way to start fires. With a flick of a switch, you can light a campfire or a ignite a stove in seconds. 
GONE are the days of carrying around flint and steel. Use the Fire Pen to start all your fires.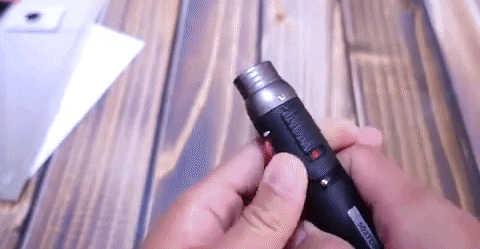 FEATURES
Windproof: Perfect for daily use and outdoor activities such as camping, fishing, hunting
Adjustable flame size: Change through the toggle switch. Lighter gas (not included) required when you use it
Intense Heat: 1300 °C jet flame can be used for welding, repairing, removing paint, melting and so on
Portable: Made to be the same size as your writing pen, you can easily store the Fire Pen just about anywhere.
Safety: We designed our Fire Pen with practicality and customer safety in mind. We made sure that the Fire Pen is equipped with a master switch that can be accessed at any time which kills the flame in an instance.
Durable: Materials used in the Fire Pen have some of the most durable and heat resistant properties making it perfect for daily use.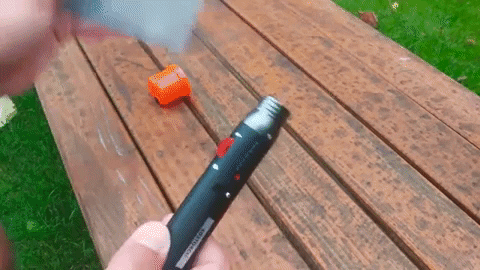 Specification:
- Fuel: butane ( not included )
- Internal pressure: 0.35 MPA
- Flame height: 20 - 45mm
- Maximum flame temperature: 1300 Deg.C
- Continuous burning time: no more than 8 minutes
Worldwide Shipping & 100% Money Back Guarantee.
Our Guarantees:
Not happy with the product? No worries, you're covered by our hassle-free returns policy.
Safe, secure and encrypted ordering. All of your information is GDPR compliant and protected by SSL and banking-grade encryption
Real, live human support if you'd like to contact us
We're backed by thousands of satisfied customers. Check out our reviews below!