PORTABLE AND COMPACT TRAVEL SIT STICK
Now you can sit anywhere, anytime. The Sit Stick is collapsible and perfect for outdoor activities that require long walks & standing. The sturdy base works wonders on any terrain and is a great companion on long hikes or for long lines. 
FEATURES:
Ergonomic Resting: Whether you're in a long line at the airport, stuck on the train, or watching a sporting event, this seat provides relief while keeping your core engaged and blood pumping!
Portable: This sit stick fits easily into a backpack, stroller, carry on, or in the pocket. The easy-to-use, adjustable seat locks allow you to extend or collapse the seat. The discreet, single-leg design allows you to sit at eye-level with those standing around you in the most crowded environments.
Fold-able & Durable: Made with the strongest yet lightweight polycarbonate.
Anti-Slip: Our anti-slip rubber footing, provides an ultra-safe grip on everything from grass and dirt to tile and hardwood.
Adjustable Length: The length of the seat is adjustable within the range of 63-72cm. You can adjust it according to your requirement.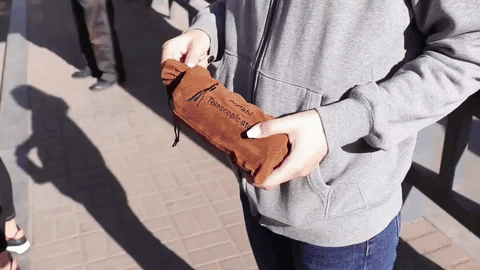 Claim Yours Now And Get It For 50% Off With Free Shipping. This Promotion Is Only For A limited Time So Act Fast.
SPECIFICATIONS:
Material: ABS
Folding: Yes
Diameter: 7cm
Length: 8cm
Adjustable Range: 72cm to 63cm
Max User Weight: 100kg
Worldwide Shipping & 100% Money Back Guarantee.
Our Guarantees
Not happy with the product? No worries, you're covered by our hassle-free returns policy.
Safe, secure and encrypted ordering. All of your information is GDPR compliant and protected by SSL and banking-grade encryption
Real, live human support if you'd like to contact us
We're backed by thousands of satisfied customers. Check out our reviews below!