TAKE SIGHTSEEING TO THE NEXT LEVEL
Our revolutionary SuperZoom™ Scope Tube will allow you to see objects 10x to 30x closer!
The SuperZoom™ Scope Tube provides strikingly sharp images with a crystal clear resolution. It is as good as a professional telescope but compact & lightweight enough to fit in your pocket.
If you love hiking, camping, fishing, bird watching, concerts, sports events, surveilling or wildlife viewing, the MegaZoom is the perfect fit for you.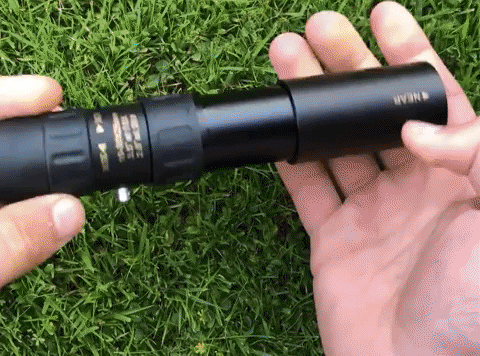 FEATURES:
Ultimate Grip - The non-slip, single hand grip makes it easy and comfortable to operate.
Easy To Carry - Compact & lightweight design makes it easy to carry around in your pocket or rucksack. 100x more convenient than a regular telescope.
Extreme Portability - Compact carry case and a lanyard which makes it extremely portable and suitable for tracking.
Intense Zoom - Zoom adjustable by stretching or rotating the body which will allow you to see objects 10x to 30x closer!
Superior Resolution - Multi-layer optic lens provides strikingly sharp images with superior resolution, brightness and edge clarity.
Shock Proof Design - Built with modern engineering and a high degree of safety to withstand almost anything. Fully waterproof so you don't need to worry about condensation building behind the lens.
SPECIFICATION:
Magnification 

: 10-30x

Eyepiece diameter: 13mm / 0.5 "

Objective diameter: 25mm / 1 "

Size: 127 x 32 x 32mm / 5 x 1.26 x 1.26 "

Weight: 170g / 0.4lb

Material: Aluminum

Fashion Focus: Golden Stretch Rotate the focus (two ways)
Worldwide Shipping & 100% Money Back Guarantee.
Our Guarantees:
Not happy with the product? No worries, you're covered by our hassle-free returns policy.
Safe, secure and encrypted ordering. All of your information is GDPR compliant and protected by SSL and banking-grade encryption
Real, live human support if you'd like to contact us
We're backed by thousands of satisfied customers. Check out our reviews below!