KEEP YOUR TENT COOL THIS SUMMER
Are You Tired Of Being In A Hot And Stuffy Tent?
With the Tent Cooler, you can say goodbye to humid and stuffy camping nights.
The Tent Cooler will help to regulate your tents temperature allowing you to sleep a lot more comfortably. So from now on, you can get a better nights rest ensuring quality sleep.
GONE are the days of lugging around a big camping fan and spending extortionate amounts on lanterns. Save space, time and money with the Tent Cooler.
FEATURES
Long Lasting Battery Life: The Tent Cooler can last up to 50 hours making it perfect for a short or long camping trip
2 In 1: Our Tent Cooler Is both a lamp and a fan making it ideal for summer nights.
2 Speed Fan: With 2 different speeds you can get the optimal temperature inside your tent
Waterproof: We designed our Tent Cooler with camping enthusiasts in mind. It has been made to stand the test of time and the outdoors so you don't need to worry about the Tent Cooler failing on you.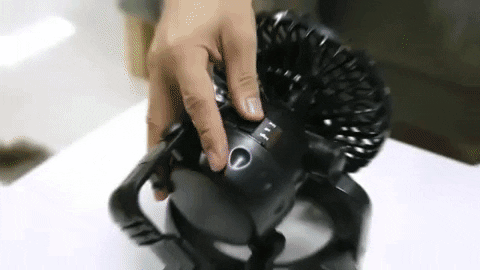 Specifications:
LED:18

Light Color: White

Bulb life: 50,000 hours

Fan switch: 2-mode: Strong > Weak

Batteries: Requires 2 D batteries required(Not included)

Size16.7*18.4cm/6.6*7.2 inch
Worldwide Shipping & 100% Money Back Guarantee.
Our Guarantees:
Not happy with the product? No worries, you're covered by our hassle-free returns policy.
Safe, secure and encrypted ordering. All of your information is GDPR compliant and protected by SSL and banking-grade encryption
Real, live human support if you'd like to contact us
We're backed by thousands of satisfied customers. Check out our reviews below!