A T-SHIRT THAT NEVER GETS WET
Don't let a drop of coffee or unexpected rain ruin your day. Our Waterproof T-Shirt is crafted with an advance hydrophobic nanotechnology application and repels water and dirt. This shirt is versatile, cool, and can be worn any day of the year, in any season
FEATURES:
Breathable: It has the ability to allow moisture vapour to be transmitted through the material.
Waterproof: Due to this feature, it will block rain, so that your shirt and body will not get wet in rain keeping you warmer and drier 
Easy To Wash: You don't even need to use detergent to wash it! 
Quick Drying: The main purpose of quick dry clothing is to keep you warm by moving moisture (sweat) away from your skin.
Fade-less Fabric: Soft & highly elastic polyester cotton shirt with fade-less fabric.
Hydrophobic Technology: Due to hydrophobic nanotechnology application water and dirt are repelled off the shirt.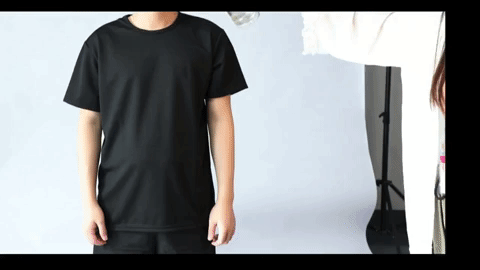 Claim Yours Now And Get It For 50% Off With Free Shipping. This Promotion Is Only For A limited Time So Act Fast.
SPECIFICATIONS:
Sleeve Length: Short
Material: Polyester
Worldwide Shipping & 100% Money Back Guarantee.
Our Guarantees:
Not happy with the product? No worries, you're covered by our hassle-free returns policy.
Safe, secure and encrypted ordering. All of your information is GDPR compliant and protected by SSL and banking-grade encryption
Real, live human support if you'd like to contact us
We're backed by thousands of satisfied customers. Check out our reviews below!